Winter Fashion Tips For Men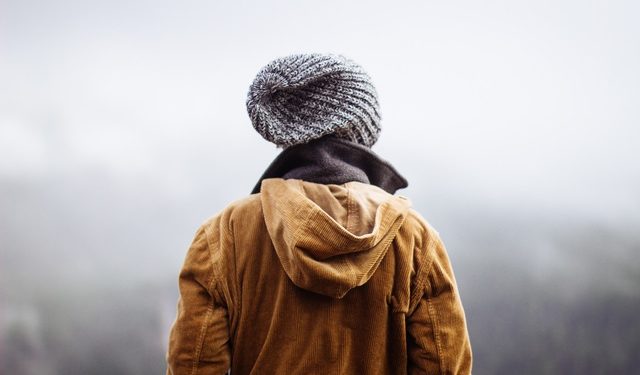 The temperature is about to drop even lower, and soon snowflakes will be falling. Winter is about to arrive, and with it comes winter fashion. Soon everyone will be wearing their layers, gloves, hats, scarves and boots – but what will you be wearing?
Winter is a great time to show off subtle (and warm!) style. Use our 5 winter fashion tips to make sure that you look fashionable during the coldest months of the year.
1. Get Timeless Basics
Make sure that you have all of the classic winter staples, including boots, gloves and a scarf. You will wear these items nearly every day during winter, and if they are worn or out-dated they will make your whole outfit look worse. Invest in some timeless, high-quality styles so that you look great throughout winter.
2. Invest In Slim Fitting Jeans
Slim fitting jeans are perfect for winter as they aren't too baggy, so you can layer lots of clothes with them and still look fashionable. They also go with most styles; smart shirts, t-shirts, knitted jumpers and parka jackets. Skinny jeans are also popular but they are rarely as flattering as slim fitting jeans.
3. Learn To Tie A Scarf
A scarf can look amazing, but only if it is tied properly. Lots of people simply throw on their scarf without tying it, which means that it ends up billowing over their shoulder as they walk and they constantly have to adjust it.
The once around knot is the one of the best knots for long scarves. Place your scarf around the neck with one side hanging lower than the other. Simply wrap the long side around and put it through the loop. The Parisian is better for shorter scarves. Fold the scarf lengthwise and pull both ends through the loop on the opposite side.
4. Use A Gilet For Layering
Layers tend to look better if they have different colors and textures, which is why a gilet is the ultimate layering piece. It breaks up the whole outfit and provides an extra layer against the cold outside. The most popular style is sleeveless as it is less bulky than a gilet with sleeves – and you are also less likely to overheat! Style your gilet with a knitted jumper for an on-trend winter look.
5. Go For A Flattering Jacket Style
Some jackets are more flattering than others, and this is important in winter when you are wearing lots of layers. The wrong kind of jacket will make you look bulky, but the right kind of jacket will bring your outfit together and flatter your body.
Fitted jackets look stylish and flattering, especially if they are tailored. They create a smart casual look that is perfect for both a first date and a trip to the supermarket. The most flattering colours are navy, dark grey and tweed, but a bolder color can work well if you have the confidence to pull it off.
Another great option is a parka jacket. They have a cool retro style, they are timeless, they layer well and they are very warm, so they make an ideal winter jacket. Khaki is a popular color, but parkas look great in lots of different colors and styles. Have a look at a few different options to see which suits your look best.