Fall Fashion Tips For Men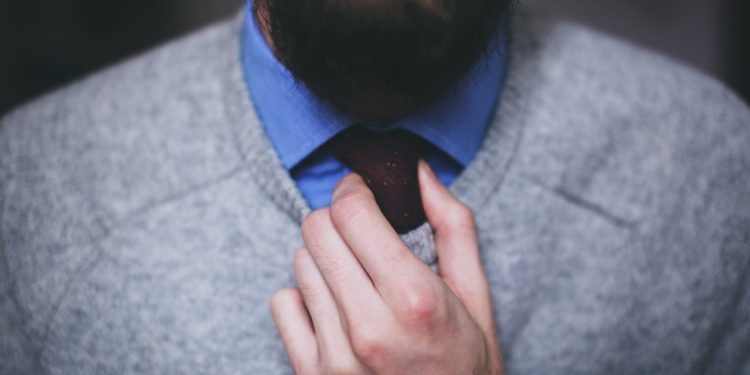 October is finally here, and it is the best time to start thinking about your wardrobe for winter and fall. Over the last few weeks the weather started to get colder, and it is going to get even colder. Lots of people shudder at the thought of the cold, but others enjoy layering up and watching the leaves falling.
Whether you love or hate fall, it is a great opportunity to show off your sense of style. It's time to return to dark colors and layered fabrics and patterns, but it is a difficult look to perfect; do you want to look stylish or dull?
If you want to make sure your fall is fashionable, here are some style tips for men during the cold months.
1. Mix Patterns And Textures
In summer it can be difficult to layer patterns, as the weather is too warm and the clothes are too colorful. However, fall is the perfect time to layer up with muted colours and different textures. Be careful not to overdo the look by only combining three different patterns and textures together; anything more and your outfit can look busy and mismatching.
If you can't think of patterns that you would like to mix, go for something with a small print rather than a large print. Pair the print with a dark colour in a different texture, such as tweed or wool. You could try a shirt with a jumper and a coat, or a jumper with a suit jacket and pocket square.
2. Choose Dark Fall Colors
In fall and winter the best color choices are muted and dark. Good color options include brown, tan, dark green, dark blue, dark purple, dark red, mustard, grey and black. If you like bright colors and you want to keep wearing them, go for one bright item with a muted outfit. For instance, you could try a bright tie or pocket square with a dark colored outfit.
If you're not sure what to wear, try teaming dark grey pants with a bright shirt – maybe in bright red or blue. You can then tone down the look with a dark colored sweater, leaving the shirt collar over the top.
3. Invest In Stylish Cold Weather Accessories
Lots of men avoid wearing practical cold weather accessories as they think that they are unfashionable, but nowadays there is always a fashionable and practical choice. If you dislike the cold, invest in a patterned scarf or dark beanie – and thick socks are essential!
Often the cheapest options can look a bit out-dated, but you don't have to spend much more to get a trendy choice. For instance, a patterned scarf will look great with a dark coat and grey pants. If you're new to accessories, go for a dark color as this will feel less like an eye-catching garment.
4. Buy A Few Ties For Fall
Lots of men wear the same ties all year round, but it can be worthwhile to invest in a few different options for fall and winter. Just like your outfit, fall ties are often darker and more muted in color, but they are still very fashionable. Consider buying a silk or wool tie in a dark red or dark blue. Patterns look great on ties, but make sure that you have a few muted shirts in your wardrobe to team them with.
5. Get The Perfect Footwear
In summer, men don't have that many footwear options, but in fall there is much more choice. You can try shoe-trainer hybrids, hiking boots, army boots or brogues; all of these choices look great on most men!
When it comes to shoes, it is often best to avoid the cheapest option. Shoes definitely make the outfit, and a worn-out pair of shoes will ruin the most fashionable outfit. Go to a local shoe shop on and try out a few different options; a style that you've never tried could look amazing on you. It is also important to make sure your shoes have grip, so that you are prepared for the snow!